SHRS fellowship 2022
The winner of the 2022 SHRS grant, Dr. Babken Asatryan, is a renowned specialist in the field of cardiogenetics and risk prediction. Currently working at the University Hospital of Bern, his project will take him to the John Hopkins University. There he will start his project "Defining Arrhythmogenic Cardiomyopathy Subtypes and Associated Risks of Sudden Cardiac Death and Heart Transplantation Based on Comprehensive Genotype-Phenotype Analysis" in November 2022. This will give us insight into the genotype-phenotype correlation in Arrhythmogenic Cardiopathy and also investigate risk profiles of the different phenotypes.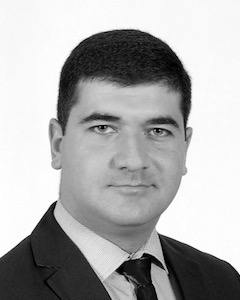 Babken Asatryan, MD, PhD
SHRS fellowship 2020
Doctor Vivekanantham is the winner of the 2020 research followhip for aspiring elektrophysiologists of the Swiss Heartrhythm Foundation SHRS. The title of his project is: Improving sudden cardiac death prediction in non-ischemic dilated cardiomyopathy: An improved model including genetic testing and late-gadolinium enhancement on cardiac magnetic resonance. He will start working on his project in 2021 at the Montreal Heart Institute in Québec (Canada).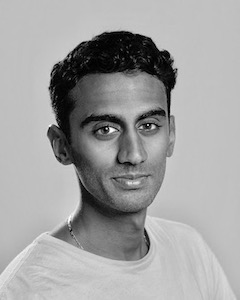 Hari Vivekanantham, M.D.
SHRS fellowship 2019
The 2019 SHRS fellowship supports a study on multisite and fusion pacing in cardiac resynchronisation. Doctor Haeberlin will realize this project in the Hôpital cardiologique du Haut-Lévêque in Bordeaux, France, under the supervision of Professor Phillippe Ritter, a well recognized specialist in cardiac resynchronisation.
At the end of the project Doctor Haeberlin will return to Berne to continue his career in clinial cardiology as well as his commitment in basic science as head of translational electrophysiology at the ARTORG Center fo Biomedical Engineering Research.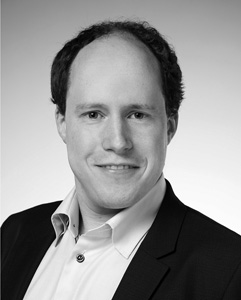 Andreas Haeberlin, MD, PhD
SHRS fellowship 2018
MANual vs. automatIC Local Activation time annotation for guiding Premature Ventricular Complex ablation procedures (MANIaC-PVC Study). A randomized, multi-center study.
Doctor Cheryl Teres will start this study in Barcelona, Spain at the institution of Professor Antonio Berruezo. This is an important project that will add to our understanding how modern IT can be of value to our daily clinical work.
Doctor Teres started her work in Barcelona in automn 2018. Thereafter she will return at the university hospital in Geneva and continue her work under the guidance of Professor Dipen Shah.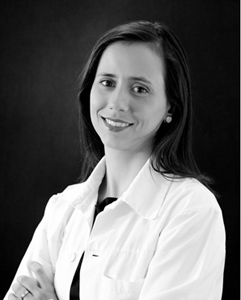 Cheryl Teres, M.D.
SHRS fellowship 2017
Miss Anna Lam, M.D., received the SHRS fellowship 2017 for her project entitled: "Predicting Cardiac Events in Patients with Implantable Cardiac Defibrillator for Primary Prevention of Sudden Cardiac Death: Assessment of Myocardial Wall Thinning by Contrast-Enhance Computed Tomography". The fellowship allows Miss Lam to realize her project at the Hôpital Cardiologique Haut-Lévêque in Bordeaux, France.
Miss Lam worked in the cardiology Department of the University Hospital of Berne and plans to return there after she finished her project in Bordeaux.
The project will be supervised by Prof. Pierre Jaïs, a renowned expert of cardiac imaging and electrophysiology. The project comprises a collaboration between the institutions in Berne and Bordeaux, which allows a knowledge transfer in the future.
During her fellowship Miss Lam won the Young Investigator Award: Clinical at EHRA 2018 with a project realized during her fellowship in Bordeaux. Congratulations!
Young Investigator Award: Clinical / Abstract EHRA 2018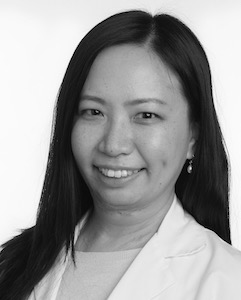 Anna Lam, M.D.
SHRS fellowship 2016
The SHRS fellowship 2016 was awarded to Tilman Perrin M.D., fellow at the University Hospital of Bern, Switzerland. The grant will allow Dr Perrin to absolve a fellowship at the University Hospital la Timone in Marseille, France.
The main interest of the fellowship will focus on CIED infections and explantation. Professor Jean Claude Deharo, head of the EP department at the Hospital la Timone, is an internationally acknowledged expert in CIED management. A position in the team of Professor Haran Burri at the University Hospital in Geneva, Switzerland, ensures the knowledge transfer to Switzerland.
The research plan is entitled "Management of cardiac implantable electronic device reimplantation in pacemaker-dependent patients explanted for infection" and will take place under supervision of Professor Deharo.
In the meantime the project was finished successfully.
1) Perrin T., et al., Comparison of epicardial versus endocardial reimplantation in pacemaker-dependent patients with device infection, Europace 2017; Link
2) Perrin T., et al., Does Defibrillation Testing Influence Outcomes After CRT-D Implantation? A Cause-of-Death Analysis from the DAI-PP Study, Int J Cardiol.2016; 221:951-6. Link
3) Perrin T., et al., Theophilline as an adjunct to control malignant ventricular arrhythmia associated with early repolarization, PACE 2018; 41: 444-446. Link
4) Perrin T., et al., on behalf of the THORN trial investigators; Role of ICD monitoring in the management of inappropriate ventricular arrhythmia diagnosis: the THORN trial, Europace Congress (oral abstract) 2018 ; submitted for publication.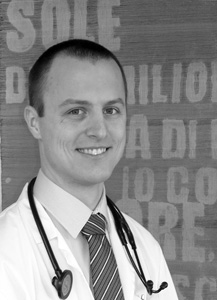 Tilman Perrin M.D.
SHRS fellowship 2014
The first SHRS fellowship could be awarded in 2014 to Annina Vischer M.D., fellow at the University Hospital of Basel, Switzerland. The fellowship allowed Miss Vischer to work on her research project at the Heart Hospital, University College London.
During her stay in London Miss Vischer investigated the association between ARVC genotype and phenotype, especially its influence on arrhythmia. Furthermore a collaboration between Swiss and British heart centers could be established.
The research project is entitled "Genotype-Phenotype associations in Arrhythmogenic Right Ventricular Cardiomyopathy, with a focus on the arrhythmic risk" and was supervised by professors McKenna und Pantazis.
In the meantime the project completed successfully, a scientific report on the project can be found here.
Actual publications (2019):
Vischer AS, Castelletti S, Syrris P, McKenna WJ, Pantazis A. Heart failure in patients with arrhythmogenic right ventricular cardiomyopathy: Genetic characteristics. Int J Cardiol. 2019.
Castelletti S, Vischer AS, Syrris P, Crotti L, Spazzolini C, Ghidoni A, et al. Desmoplakin missense and non-missense mutations in arrhythmogenic right ventricular cardiomyopathy: Genotype-phenotype correlation. Int J Cardiol. 2017;249:268-73.
Vischer AS, Connolly DJ, Coats CJ, Fuentes VL, McKenna WJ, Castelletti S, et al. Arrhythmogenic right ventricular cardiomyopathy in Boxer dogs: the diagnosis as a link to the human disease. Acta Myol. 2017;36(3):135-50.
Pantazis A, Vischer AS, Perez-Tome MC, Castelletti S. Diagnosis and management of hypertrophic cardiomyopathy. Echo Res Pract. 2015;2(1):R45-53.
Annina Vischer M.D.