SHRS fellowship 2017
Miss Anna Lam, M.D., received the SHRS fellowship 2017 for her project entitled: "Predicting Cardiac Events in Patients with Implantable Cardiac Defibrillator for Primary Prevention of Sudden Cardiac Death: Assessment of Myocardial Wall Thinning by Contrast-Enhance Computed Tomography". The fellowship allows Miss Lam to realize her project at the Hôpital Cardiologique Haut-Lévêque in Bordeaux, France.
Miss Lam worked in the cardiology Department of the University Hospital of Berne and plans to return there after she finished her project in Bordeaux.
The project will be supervised by Prof. Pierre Jaïs, a renowned expert of cardiac imaging and electrophysiology. The project comprises a collaboration between the institutions in Berne and Bordeaux, which allows a knowledge transfer in the future.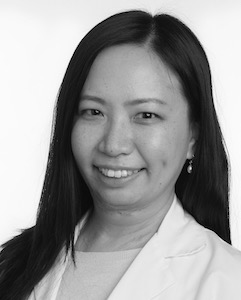 Anna Lam, M.D.
SHRS fellowship 2016
The SHRS fellowship 2016 was awarded to Tilman Perrin M.D., fellow at the University Hospital of Bern, Switzerland. The grant will allow Dr Perrin to absolve a fellowship at the University Hospital la Timone in Marseille, France.
The main interest of the fellowship will focus on CIED infections and explantation. Professor Jean Claude Deharo, head of the EP department at the Hospital la Timone, is an internationally acknowledged expert in CIED management. A position in the team of Professor Haran Burri at the University Hospital in Geneva, Switzerland, ensures the knowledge transfer to Switzerland.
The research plan is entitled "Management of cardiac implantable electronic device reimplantation in pacemaker-dependent patients explanted for infection" and will take place under supervision of Professor Deharo.
A first article was already published and can be found here.
Further publications based on this project will be indicated as available.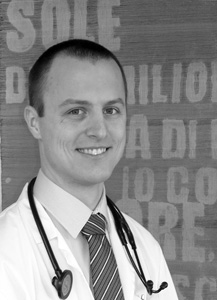 Tilman Perrin M.D.
SHRS fellowship 2014
The first SHRS fellowship could be awarded in 2014 to Annina Vischer M.D., fellow at the University Hospital of Basel, Switzerland. The fellowship allowed Miss Vischer to work on her research project at the Heart Hospital, University College London.
During her stay in London Miss Vischer investigated the association between ARVC genotype and phenotype, especially its influence on arrhythmia. Furthermore a collaboration between Swiss and British heart centers could be established.
The research project is entitled "Genotype-Phenotype associations in Arrhythmogenic Right Ventricular Cardiomyopathy, with a focus on the arrhythmic risk" and was supervised by professors McKenna und Pantazis.
In the meantime the project completed successfully, a scientific report on the project can be found here.
Annina Vischer M.D.